Collectible Godzilla NFTs are coming
Topps digital is releasing a new series of NFTs centered around the Godzilla IP. The Topps name has been synonymous with trading cards and other collectibles for many decades. Its foray into the digital space began in may 2020 when it started digitizing sports and entertainment trading cards. Now it's getting ready to release over 160 pieces for the Godzilla franchise.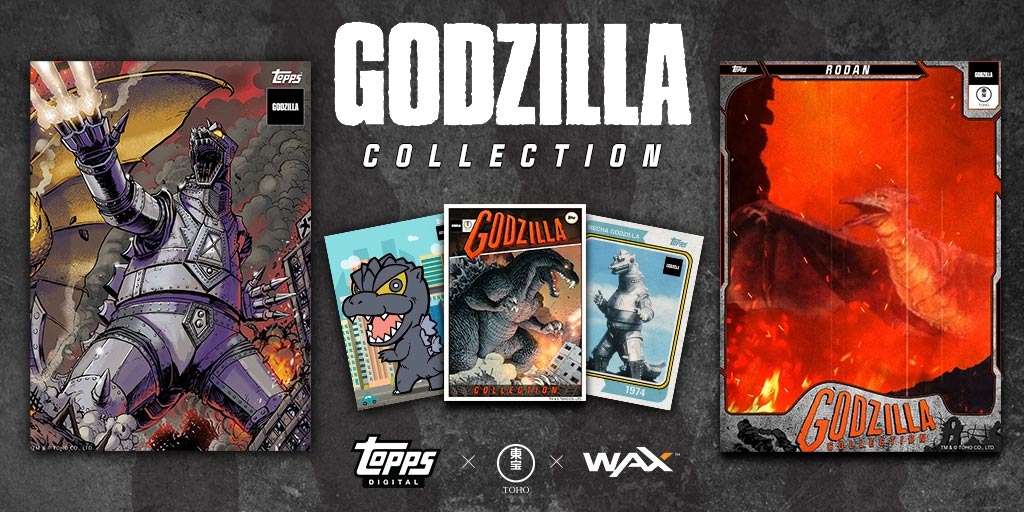 Each individual piece will be given its own unique ID that's verified on the WAX blockchain, thus guaranteeing its authenticity.
Russia's Hermitage museum to showcase NFT art
Russia's State Hermitage Museum will be hosting a digital art exhibition revolving around non-fungible tokens. The exhibition is scheduled to take place in 2021 and it will be a first of its kind to feature NFT projects from around the world. The official announcement read:
"Non-fungible tokens have become a new form of securing rights to an artwork using blockchain technology, which allows you to establish unambiguous control over copyright and ownership rights."
The Hermitage Museum is the second largest museum in the world and is located in Saint Petersburg, where it exhibits over 3 million individual pieces. The Museum's interest in NFTs is connected to its partnership with the Aksenov Family Foundation, whose purpose is geared towards studying new cultural practices along with audience involvement.
Youtuber turns a Game Boy into a bitcoin miner
Youtuber Stacksmashing uploaded a video that shows him modding a 31-year old Nintendo Game Boy and turning it into a bitcoin miner. The Game Boy is connected to the bitcoin network via a link cable to a pc while it hashes away.
The venerable device is able to mine approximately 0.8 hashes per second. For comparison, the fastest dedicated bitcoin mining devices today run about 125 trillion times faster.
Microsoft's ION Digital ID Network goes live
Microsoft's Decentralized Identity team has now launched the ION Decentralized Identifier (DID) network. It's a framework to authenticate online identities where the user potentially doesn't need to remember their username or passwords. Microsoft's Daniel Bucnher wrote in a blog post: 
"We are excited to share that [version 1] of ION is complete and has been launched on Bitcoin mainnet… ION does not rely on centralized entities, trusted validators or special protocol tokens. ION answers to no one but you, the community,"
An ID network like this is a key step to a future where users no longer have to grapple with passwords, emails and cell phones for verification.To understand this technology better, watch this primer:
BC man trading home for bitcoin
A BC man in the Okanagan is listing his home for cryptocurrency. Jay Johnson says he was motivated to accept crypto for his home because of bitcoins run up over the past year. BC's hot housing market will fetch Mr. Johnson's a reported 12.25 bitcoin.
"I decided to put my house up for sale and I wanted to do it in a way that's radical…I believe in this technology so much, I am not an innovator by any means, but I'm an early adopter. So I feel I'm going to be rewarded for that."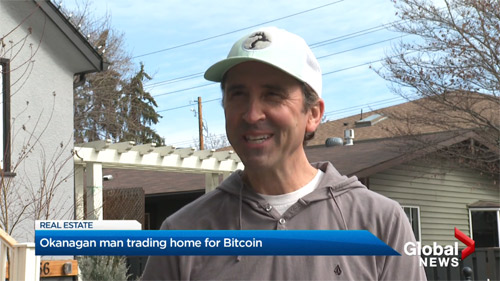 ---
That's the end of this week's recap. If you want to learn more about cryptocurrency with NetCents, make sure to subscribe to our blog below! If you see an interesting story that you think we should feature, send us a message on Facebook, Twitter, or Instagram.
Did you miss last week's news? Read it here! Make sure to also take a look at all of the NetCents News that we've recently announced.
Subscribe to our blog