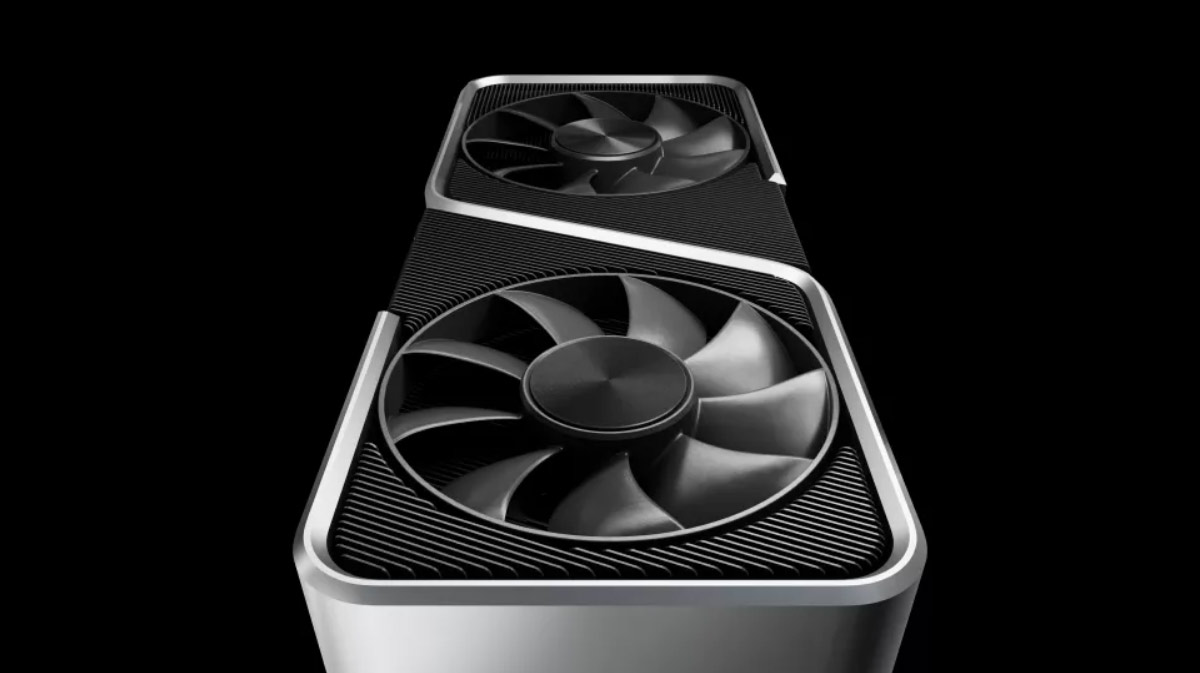 Nvidia reinstates Ethereum mining limit on RTX 3060
Nvidia initially put a mining limit on their RTX 3000 series cards but 'accidentally' removed it a few months ago. The drivers for the graphics cards are supposed to limit the hash rate of Ethereum mining by 50 percent. Matt Wuebbling, head of global GeForce marketing at Nvidia, said:
"We designed GeForce GPUs for gamers, and gamers are clamoring for more"
It should be noted that Nvidia is working on an updated version of their Lite Hash Rate GPUs across their product line. The hope is that those dedicated mining processors will discourage cryptocurrency miners from snatching up regular video cards for use in mining.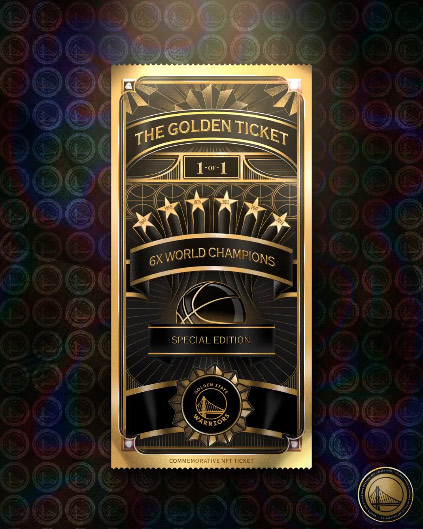 The Golden State Warriors are dropping NFTs
The great Golden State Warriors are now auctioning off team memorabilia as NFTs. They're unleashing a tremendous amount of NFTs that range from championship rings to commemorative ticket stubs.
The Championship Ring collection features Golden State's six NBA championship rings reproduced as NFTs. The auction winners will receive not only the NFT but also a physical replica ring that will be presented to the winner in 2021 or 2022.
The auction which is now live at GSWNFT.com is running until the weekend and only Ethereum can be accepted as payment.
"Disaster Girl" meme sold as NFT
When we say NFTs are everywhere, we mean it. The image of the girl, Zoë Roth, was taken back in 2005 by the girl's father. The original copy of the meme has now sold for 180 Ether, or approximately $500,000 USD.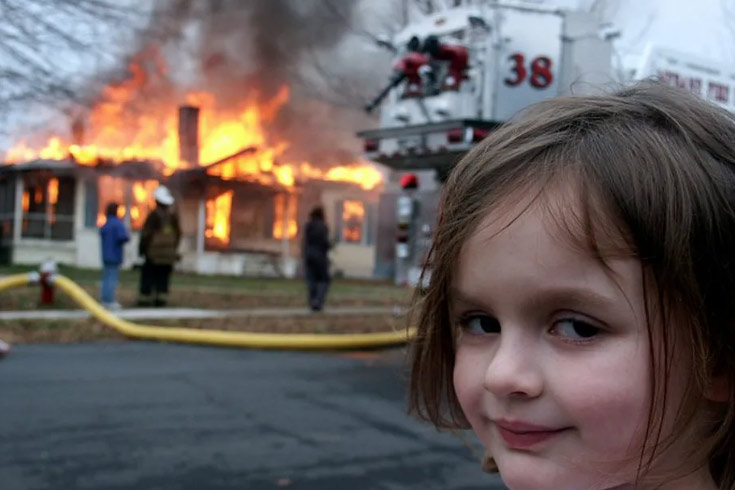 Roth, now a college student, told the New York Times that she intends to use the proceeds to pay off her student loans and to donate the rest to charity. With many other NFT sales, the original copyright owner also retains 10percent off future sales of the NFT.
Roth's NFT was purchased by 3F Music, a music studio based out of Dubai, who's been making big purchases in meme NFTs. In a statement the company said:
"Our management team is always in cooperation with some highly knowledgeable and experienced art advisers who believe that we must grow with technological movements that help us to not only promote our business but also to support artists and the art market."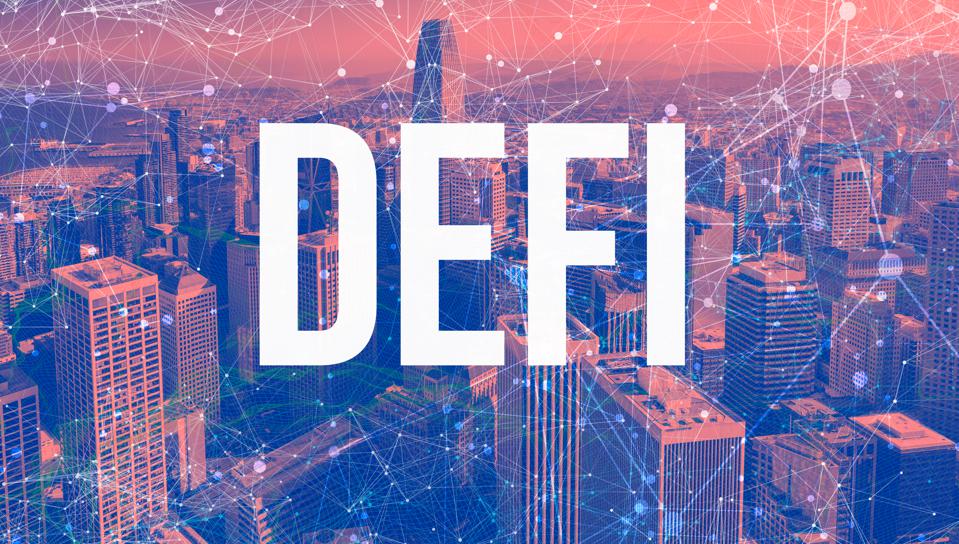 DeFi becomes a $100 Billion sector
DeFi, short for Decentralized finance, now has over $100 billion worth of assets. DeFi is an umbrella term for financial applications in blockchain geared toward disrupting traditional financial services.
The DeFi space has exploded in popularity with crypto venture firm, 1confirmation, estimating there are around 1-2 million individual wallets that have interacted with at least one DeFi protocol.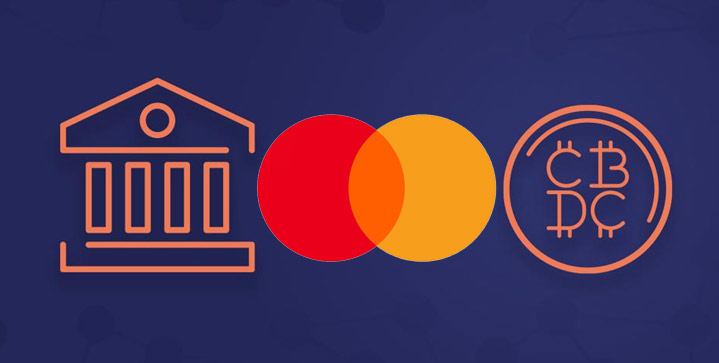 Mastercard investing in smart contracts and CBDC
In Mastercard's latest quarterly earnings report, the company notes that it will invest in smart contract technology that it will run on CBDCs. Central bank digital currencies (CBDC) are a new type of digital currency that governments are experimenting with. Similar to cryptocurrencies, CBDCs can potentially run on a blockchain, but ultimately central banks have full control over them.
"This could be a smart trade contract," Miebach said. "So smart contract technology is what we're investing in."
Central banks such as the European Central Bank and Bank of England intend to mint the CBDC while the private sector distributes it. It's an interesting approach in that the central banks will control the amount of CBDCs in the wild, which ultimately gives governments control over inflation or deflation.
---
That's the end of this week's recap. If you want to learn more about cryptocurrency with NetCents, make sure to subscribe to our blog below! If you see an interesting story that you think we should feature, send us a message on Facebook, Twitter, or Instagram.
Did you miss last week's news? Read it here! Make sure to also take a look at all of the NetCents News that we've recently announced.
Subscribe to our blog