Beeple Sells an NFT for $69 million
Beeple's newest artwork sells for an astonishing $69 million at Christie's and it marks the first time an NFT is sold at an auction house. The digital artwork, titled "The First 5000 Days," is a collage of 5,000 individual images, each of which were made by Beeple and span his entire 14-year career.
Beeple's latest NFT sale comes after months of ever increasing auctions. In December, Beeple sold a series of digital artworks totaling a little over $3.5 million. In February, an NFT of a 10-second video clip sold for $6.6 million. This last sale positions Beeple as one of the most valuable artists living today. Noah Davis, a contemporary art specialist says,
"He showed us this collage, and that was my eureka moment when I knew this was going to be extremely important,"…"It was just so monumental and so indicative of what NFTs can do."
Beeple has a huge body of work that has amassed a large fanbase. As part of a project called "everydays," Beeple has been creating individual pieces of art everyday for the past 14 years. Those individual pieces of art is what this collage embodies; it represents Beeple's career and in many ways his life dedicated to his craft.
Atari to Enter Blockchain Gaming
Back in October 2020, Atari launched its own digital currency and revealed plans to enter blockchain gaming. Fast forward to March and Atari has partnered with Decentral Games and plans to open up a digital casino in the Decentraland's Metaverse.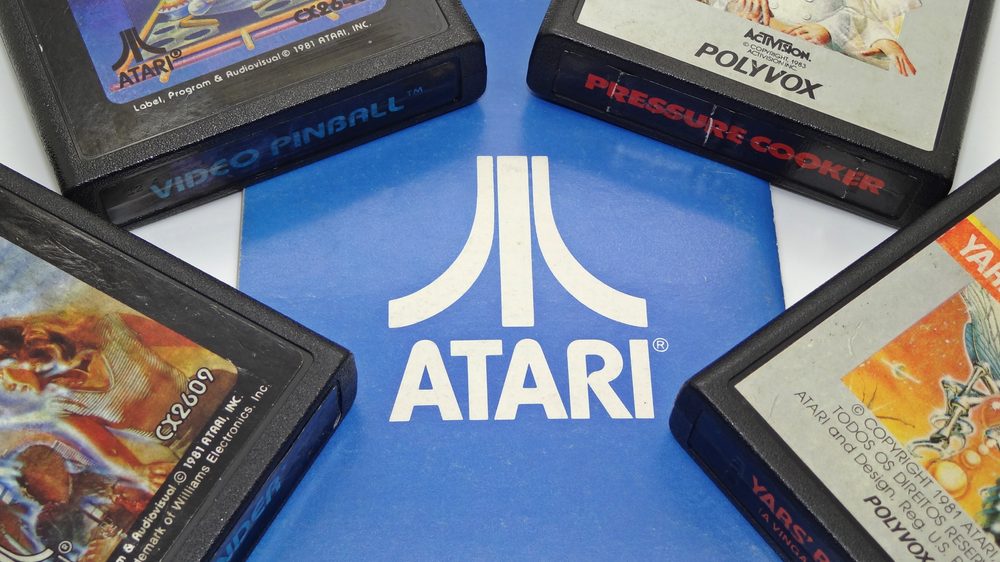 "Through collaborating with Decentral Games, we can move the Atari gaming experience onto the blockchain," said Atari's CEO Frederic Chesnais in the announcement.
Decentraland is an Ethereum-based blockchain gaming platform. Users have the ability to build and monetize 2d and 3d applications. Atari intends to release its catalogue of classic video games within the platform. Players will be able to win Atari themed NFTs that will be tied to the player's accounts.
AMD Plans to Release Dedicated Mining GPUs
New GPUs from AMD are being retrofitted into dedicated crypto-mining processors. It's a move to keep gamers happy as it keeps gaming related processors away from the hands of crypto miners.
The GPUs in question were first introduced on the Macbook Pro laptops and are now being adapted for use specifically for Ethereum mining. In February, it was reported that Nvidia would develop its own dedicated crypto video cards as well.
Mining has seen a surge in interest within the past year as the value of cryptocurrencies have increased significantly. According to Jon Peddie Research, GPU shipments rose by 20.5% quarter-on-quarter and 29.1% year-to-year. Huge demand and chip shortages have made graphics cards difficult to find. This move by AMD is designed to help remedy the demand side of the equation.
Miner Selling Pressure Declines
Miner outflows have slowed since January, and the last time this happened in 2015, Bitcoin went on a two year parabolic run. Miners' seven-day outflows are at the lowest levels in 5 years, according to a cryptocurrency data firm. Looking at the current data, it appears that mining selling pressure will remain low. Most indicators suggest that miners are back to accumulating Bitcoin. Furthermore, it's expected that $50,000 will be a strong support handle for BTC in the short term. 
Brooklyn 99 Star Launches His Own Currency
Terry Crews is launching his own cryptocurrency called $POWER, where people can own a piece of him. Crews said that his vision for the currency is for people to earn $POWER by selling their art, NFTs, physical goods, and experiences. Even though details around the project are still unconfirmed, the project's website states that there will be a cap of 10 million coins. To date, these tokens have been distributed to 100 people and Crews is engaging with the community on Discord.
Crews hopes that $POWER will put power back in the hands of artists and creators.
I have launched a social currency on the Ethereum Blockchain called $POWER! Check out this exclusive from @TechCrunch: https://t.co/JpcdIGFbEA pic.twitter.com/1YFSALQhYb

— terry crews (@terrycrews) March 10, 2021
Students in Georgia to Be Taught About Crypto In School
The Georgia House of Representatives recently passed a bill that called for new high school program focusing on financial literacy. Notably, cryptocurrency is on the curriculum.
Other more traditional topics include balancing a check book, investing, money management, loan applications, and taxes.
Back in 2019, the French education ministry also introduced a Bitcoin and cryptocurrency module into its high school curriculum. The module was created to give students basic knowledge about cryptocurrency in relation to the traditional finance world.
For those arguing that it's too early to teach cryptocurrency in schools, take a look at this three-year-old Bitcoin educator who recently went viral.
#Bitcoin explained by a 3 year old 🙃 pic.twitter.com/sNlZPetauD

— Lily's Show (@LilyKnightShow) February 15, 2021
---
That's the end of this week's recap. If you want to learn more about cryptocurrency with NetCents, make sure to subscribe to our blog below! If you see an interesting story that you think we should feature, send us a message on Facebook, Twitter, or Instagram.
Did you miss last week's news? Read it Here!
Subscribe to our blog