Ukraine officially legalises Bitcoin and other cryptos after Zelenskyy signs new law
Ukrainian president Volodymyr Zelenskyy has enacted a law officially making cryptocurrencies legal in the besieged country.
The new law, which received the president's signature on Wednesday, will allow foreign and Ukrainian crypto exchanges to operate legally in Ukraine in what is being seen as a vital step to developing a legal market for virtual assets in the country.Moreover, the new law will also create a regulatory framework for an open crypto market in Ukraine for the first time. Read More
There's no evidence Putin is using cryptocurrencies to dodge sanctions — and Russia's too big for that anyway, crypto experts tell lawmakers
There's no sign Russia's government or its leader President Vladimir Putin are using cryptocurrencies to dodge sanctions imposed over its war with Ukraine, industry experts told US lawmakers.
Concerns have grown recently among Democratic senators about the possibility of digital assets being used this way, especially in light of a warning from the US Treasury in October that decentralized digital assets could provide a workaround. Read more
We Could Be Near Crypto's 'Hyper-Inflection' Point — What Does This Mean for Investors?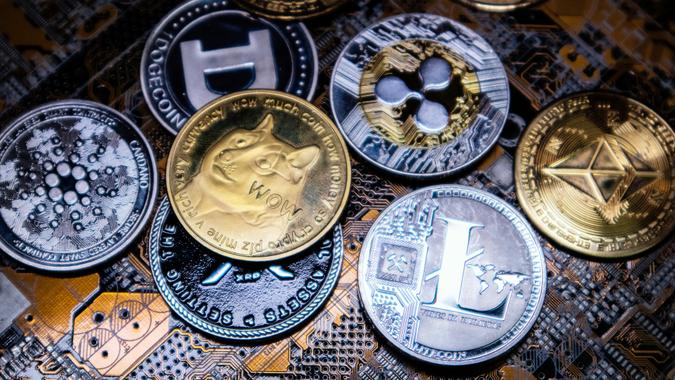 If you watch or read the news with any regularity, it can be hard to get through a single day without hearing some mention of cryptocurrency. Many stories focus on the incredible returns that some cryptocurrencies have generated for investors, while others proclaim that crypto isn't really an investment class and that it has no real future.
Whichever side of the argument you fall on, it's hard to argue that crypto has been gaining acceptance around the world, from El Salvador's adoption of Bitcoin as legal tender to no less than Joe Biden announcing that the U.S. would look into creating a central bank digital dollar. Read More