It's undeniable that we're now living in a digital world, and keeping all of our online accounts secure can be a challenge. A recent study revealed that the average person has over 100 passwords to remember. Not surprisingly, this number has increased by 25% in just the last year. So, what are the best ways to keep our accounts secure, and not lose our minds?
Keep reading to discover our top tips for staying secure online! You can use all of these tips for your NetCents Personal account, but don't stop there! You can apply some of our recommendations across multiple online accounts.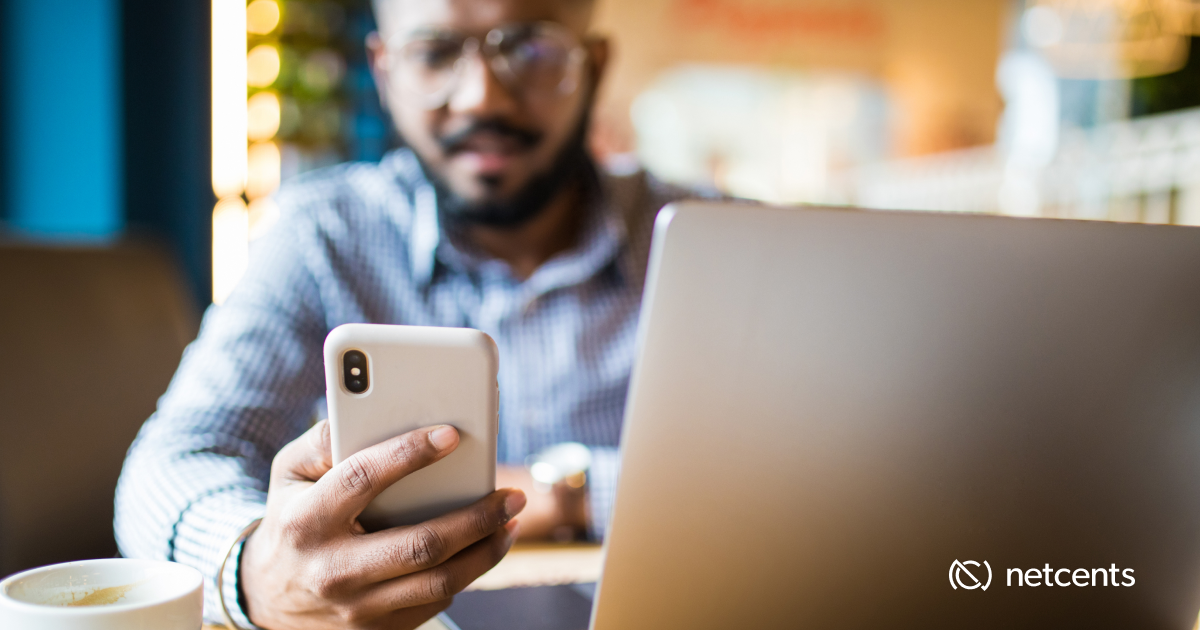 Use a Strong Password
This one might seem simple, but you'd be surprised by the number of people using basic passwords. In fact, over 2.5 million people use the password '123456', and over 350,000 people actually use 'password' for their password. While you may be shaking your head, you might still be liable to the most common mistake: using the same password twice. Understandably, it can get overwhelming to keep track of over 100 passwords when they're all unique.
So, how are most people keeping track of their logins? In a recent survey, Digital Guardian discovered that over 35% of respondents just wrote their passwords down on a piece of paper. As well, another 17% admitted that they used the same password for every account.
So, what's the best way to go? We highly recommend using a password manager like 1Password to not only store your passwords in a securely encrypted database, but also to generate truly random, complex, and unique passwords for every site and service. 1Password will also warn you if any of your passwords have been compromised. Sounds like a great way to make sure you're not getting hacked!
See if Your Email Address is Compromised
Once in a while, it's a good idea to check if your email address has been compromised. You can use a tool like this one provided by Avast to see if your email account has been compromised in a known data breach. The last thing you'd want is someone else having access to your inbox, especially when it's so easy to re-set lots of other passwords from there. So, it's a good idea to check this once in a while, just to be on the safe side.
Enable Login Email Notifications
Some companies (like Netents!) will allow you to set up login email notifications. This means that we'll alert you every time you log in to your account, and you'll know if someone else is trying to get in.
Here's how you can set this up with your NetCents Personal account: once you've logged into your account, click on settings and then click on security settings. From here, you'll be able to turn on these email notifications.
Enable IP Confirmation
If you typically log in from the same location, we recommend turning on IP confirmation. This means that you'll need to confirm your IP address anytime you log in to a new one. If you have a Personal Account with NetCents, you can turn on this option from your security settings. A lot of companies, like Facebook, also allow you to opt into alerts that warn you about a login attempt from an unfamiliar location.
Utilize the Strongest Form of 2-Step Verification
Like NetCents, many companies will offer 2-step verification, which is an extra layer of security to make sure your login attempt is legitimate. First, you'll input your password as normal, and then you'll be required to go through an additional verification step. While this might seem annoying in the moment, it's truly the best way to protect your account.
At NetCents we offer both email verification and verification via Google Authenticator. However, we recommend using Google Authenticator. Since the app changes the verification code every 30 seconds, your code cannot be guessed. To enable Google Authentication, you would need to download the Authenticator app from your phone's app store.
Why do we suggest this? Well, the numbers don't lie. Recent research comparing the different methods of 2FA showed that only a security key like Google Authenticator could prevent 100% of cyber attacks.
Take a look at how the other methods of 2FA stacked up.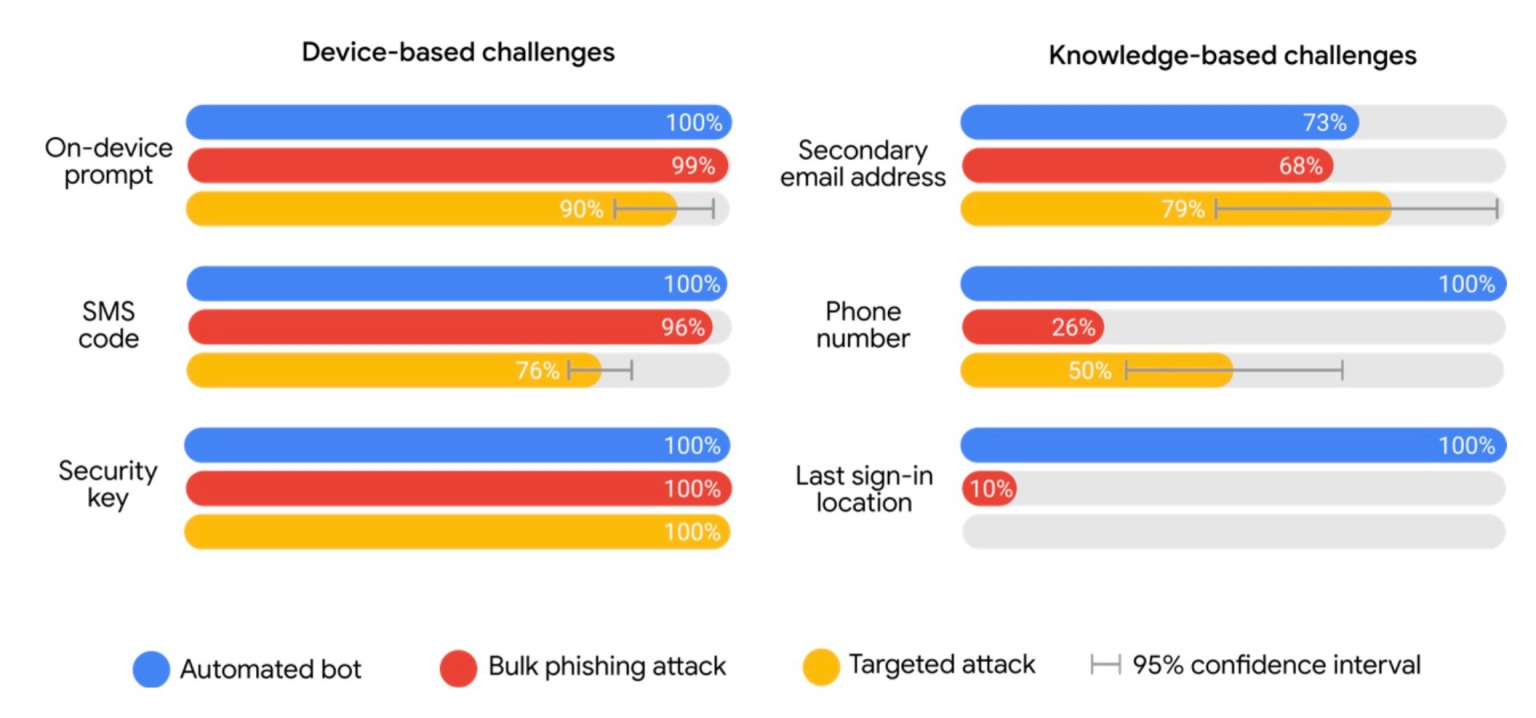 Now that you know the best ways to secure your online accounts, you can go ahead and sign up for a Personal account with NetCents. Make sure to use our tips to keep your account safe!
Subscribe to Our Blog
<![endif]-->