Global cryptocurrency users now over 100 million
As Bitcoin makes headlines around the world, user adoption continues to boom. In January alone, the global crypto user base grew by 16%. Furthermore, the new report estimates that the total numbers of users went from 66 million in May to 106 million by January. Over the past eight months, it looks like June, August, and January were the strongest for growth.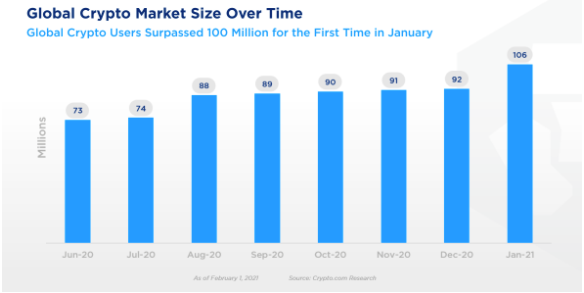 Payment company Square buys over $170 million in Bitcoin
This is the second time Square has invested in Bitcoin, the first being a $50 million purchase last October. Their new investment, worth over $170 million, means that they now have 5% of their total assets in Bitcoin. In their statement, Square said that they believe cryptocurrency is an instrument of economic empowerment.
After this news broke, Bitcoin's value went back up to 50k.
British art icon to accept Bitcoin and Ethereum payments
British artist Damein Hirst just announced that he plans to release a print run of his first eight paintings. They'll be available for purchase in either Bitcoin or Ethereum. This is the first time the artist will accept cryptocurrency payments for his work
The prints are available starting today, and each one is priced at $3,000, or 0.58 BTC/1.8 ETH. This is what he said of his decision:
"It's hard for any of us to trust anything in this life but somehow we manage it and we even find love and I love art and I love the crypto world and I am happy and proud to put my belief into Bitcoin and ether and accept them for this drop."
The printmaker, HENI Leviathan, accepting cryptocurrency payments is also a good sign that crypto adoption is growing in the world of art.
Canadian bank to launch North America's first bank-issued stablecoin
Canadian bank Versabank plans to launch a stablecoin called VCAD. They plan to use the coin for commerce. Furthermore, they've stated that their coin will give consumers and businesses the ability to adopt and leverage the benefits of digital currency and blockchain-based assets. Versabank expects that VCAD will be available to the public in the coming months.
Two New York City bars are for sale – the asking price is 25 Bitcoins
A long-time restaurant owner in New York City wants to sell two of his bars for Bitcoin. Patrick Hughes, the owner, said that while he'd accept dollars for the bars, he'd prefer Bitcoin. If Hughes successfully sells his bars, this would be the first cryptocurrency restaurant sale in the US.
"I'd like to leave this business at the top of my game and to make a big splash, make a little history, and just go out on top. So I'd like to sell it for Bitcoin. I think it would be awesome."

Patrick Hughes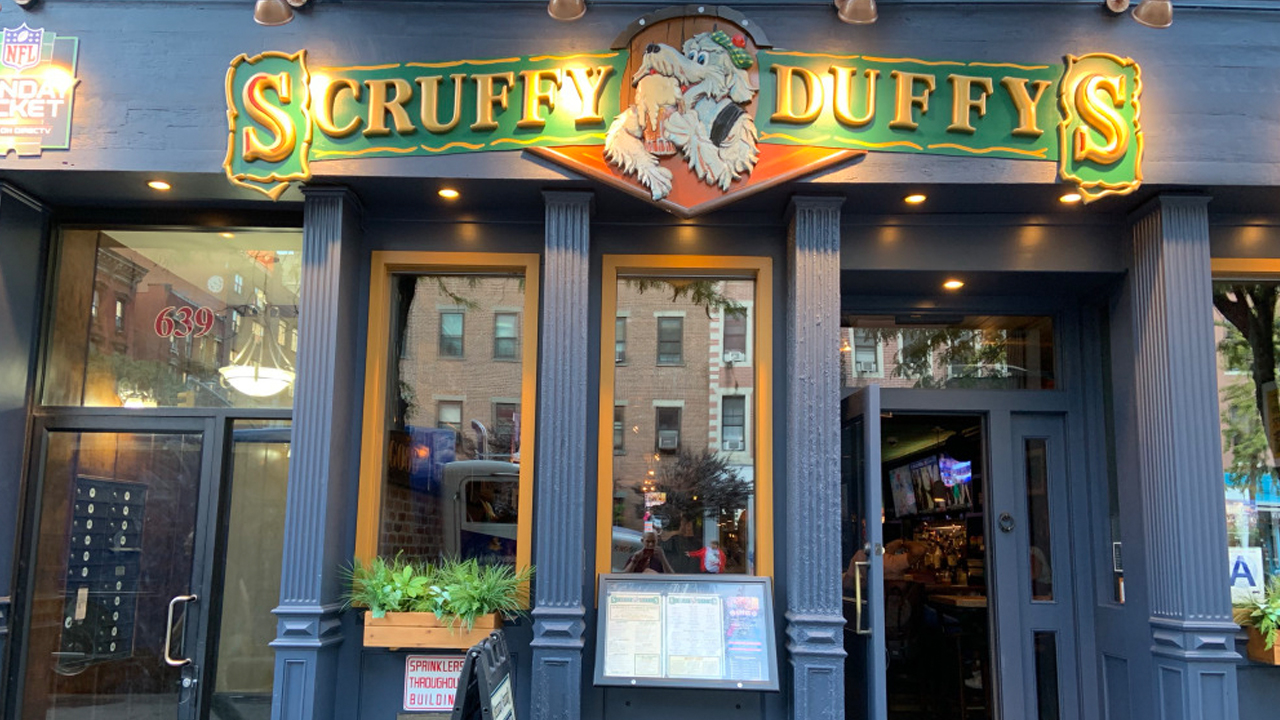 Akon's cryptocurrency to become the exclusive cryptocurrency of the Mwale Medical and Technology City in Kenya
Since completing its trial phase, Akoin, the crypto project developed by Akon, will soon be ready for deployment in July. Once it's launched, AKN will be available for 5,000 hospital workers, 2,000 merchants, and 35,000 residents. In total, the Akoin team estimates that over $5 million in transactions will come from the complex using his tokens. Moreover, by the end of 2022, they think that they'll be processing around $2 billion in transactions per year.
Workers and residents of the complex will also be able to receive their salaries in AKN. Besides payments, residents can use the coin for microtransactions, peer-to-peer transfers, and mobile airtime top-ups.
Lynn Liss, the co-founder of Akoin, believes that they'll eventually be able to scale this coin across the continent.
"#Akoin (AKN), the digital asset platform and cryptocurrency developed by […] @Akon, will be fully adopted in the $2B Mwale Medical and Technology City (MMTC) starting in July, after the success of its recent pilot program."https://t.co/OvO2EIiCSm

— Akoin.io (@AkoinOfficial) February 22, 2021
---
That's the end of this week's recap. If you want to learn more about cryptocurrency with NetCents, make sure to subscribe to our blog below! If you see an interesting story that you think we should feature, send us a message on Facebook, Twitter, or Instagram.
Did you miss last week's news? Read it here!
Subscribe to our blog
Stay up to date with the latest cryptocurrency content.