DJ 3LAU to auction full album on the Ethereum blockchain
DJ and cryptocurrency supporter, DJ 3LAU is planning to auction a special edition of his album 'Ultraviolet' via non-fungible tokens.
Stepping up my 🎵 NFT game!

This is the 1st tokenized album ever.

The games begin in 9 days.

Sign up @ https://t.co/nfiPAiZuHS

Built by @OriginProtocol @matthewliu @joshfraser $OGN pic.twitter.com/Cef8qHFpMd

— ▽ (@3LAU) February 17, 2021
The winning bidders will receive up to 11 bonus song NFTs from the album. They'll also get a token that they can redeem for a physical album signed by the DJ. As mentioned in his tweet, this will be the first full album tokenized on the blockchain.
The Bahamas is launching a card for its national digital currency
The Central Bank of the Bahamas is getting ready to launch a card for its digital currency. The new card will support the Bahamas Sand Dollar. Originally piloted in 2019, the Sand Dollar became the first fully-deployed version of the country's fiat currency in October 2020. During that time, the funds could only be accessed by registered users via an exclusive digital app.
Now, local start-up Island Pay will issue prepaid cards that give people the option to convert the digital currency to traditional Bahamas dollars. Since the Bahamas has more than 700 small islands, transferring cash money can become costly. For this reason, the digital currency will become the preferred method of digital payment in the country.
The Central Bank of the Bahamas governor had this to say about the news:
""We welcome this approach to combining digital currency use with access to foreign currency and other payment outlets. The Central Bank of The Bahamas will continue to encourage fintech developments that tie into the Sand Dollar infrastructure, while allowing us to satisfy best global practices for regulation of the space."

Central Bank of The Bahamas Governor, John Rolle
The Bahamas Sand Dollar is now the world's first central bank digital currency.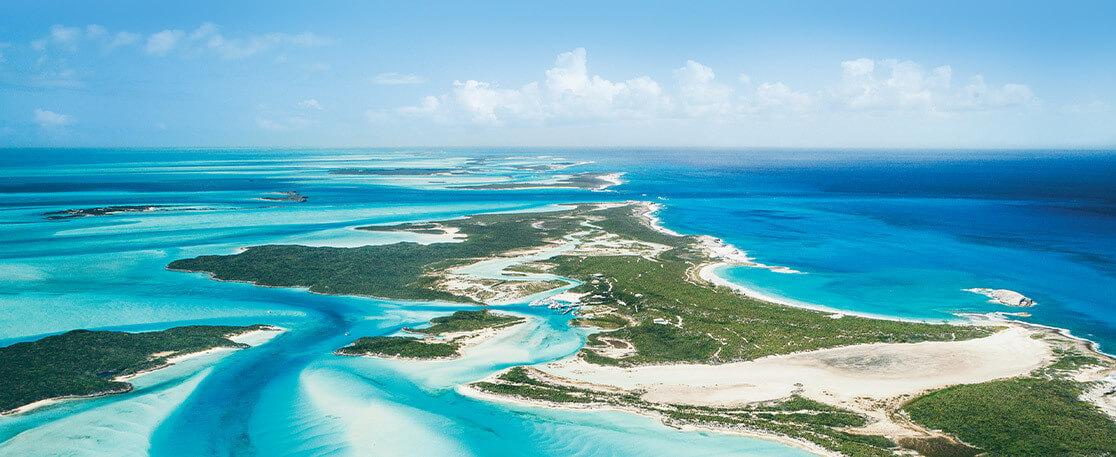 Over $100M in crypto collectable NFTs sold in last 30 days
Non-fungible token sales are booming these days. In fact, the top 17 most expensive cryptocurrency collectables have been sold in the last 30 days for a combined value of over $100 million. The NFT market saw significant growth over the last year, with buyers vastly exceeding sellers. The total value of all NFT transactions increased from $62 million in 2019 to $250 million in 2020.
Commercial brands like Nike and Louis Vuitton are already getting into the NFT game. So, it's expected that more brands will actively find new ways to virtually engage with their customers. 
Bitcoin hits a new all-time high of $54,000 
Bitcoin surged above 54k for the first time this morning. The currency's enthusiasts say that increased demand is coming from new institutional investors, as well as corporate buying from the likes of Tesla, Square, and Microstrategy. Bitcoin has continued to hover above 50k for the last week, which is a big milestone for the currency. For more thoughts on Bitcoin's current rally, you can read our CEO Clayton Moore's most recent Linkedin article.
A trillion dollar market cap. $54,000 per #Bitcoin.

We're gonna need another chart by Independence Day. pic.twitter.com/VU5krqhf1B

— Cointelegraph (@Cointelegraph) February 19, 2021
North America's first Bitcoin ETF launches in Canada
The Bitcoin ETF is backed by physically settled Bitcoin, and is now available on the Toronto Stock Exchange. The ETF aims to accurately reflect the price of Bitcoin, and provide increased exposure to Bitcoin as an asset class. By making Bitcoin accessible to investors via an ETF, Purpose Investments believes that will accelerate the process of making cryptocurrency mainstream. However, investors need to be aware that they won't be truly buying Bitcoin itself, but rather an ETF that just mimics the price.
Nvidia announces new chips designed for mining Ethereum
As Ethereum hits record highs, Nvidia has announced that they will release a series of new semiconductors specifically for mining Ethereum. They're calling the new chip a Cryptocurrency Mining Processor. Ethereum's mining algorithms run best on graphics cards, and this is what Nvidia is primarily known for. While their graphics cards have always been in demand with gamers, this latest announcement shows that a lot of new interest comes from minders. In 2017, the Nvidia CEO said that "Cryptocurrency and blockchain is here to stay. The market need for it is going to grow, and over time it will become quite large."
---
That's the end of this week's recap. If you want to learn more about cryptocurrency with NetCents, make sure to subscribe to our blog below! If you see an interesting story that you think we should feature, send us a message on Facebook, Twitter, or Instagram.
Did you miss last week's news? Read it here!
Subscribe to our blog
Stay up to date with the latest cryptocurrency Content.