Although cryptocurrency has been around for more than a decade, it's gained most of its influence in the last few years. Simply put, crypto is everywhere. Even if you have no idea what it's about, you can hardly ignore it at this point.
So, you might as well take advantage of its benefits.
But that's easier said than done when there are thousands of digital currencies out there. Where do you start?
Thankfully, at its core, cryptocurrency isn't all that tricky. In fact, its name says it all – it's a currency. And what do you do with a currency? You pay.
Why do people pay with cryptocurrency?
Before we jump ahead with answering how you pay with cryptocurrency, we've got to get to the why. Don't we already have credit cards, debit cards, cash, cheques….Why do we need another payment method thrown into the mix? Well, when you pay with cryptocurrency there are some very unique advantages.
You don't need to compromise on your financial goals.
In the world of traditional finance, a regular spending account won't exactly grow to become anything substantial. Even a savings account, won't give you more than 0.5% (and that's a generous figure.)
So, you're left trying to figure out how to balance an account for everyday spending and an account for investing. Seems a bit convoluted when you think about it.
On the other hand, with crypto, it's easy to grow your portfolio and spend it when you want to. There won't be penalties for paying for your next vacation with Bitcoin, Ethereum, or Bitcoin Cash.
Now, is it guaranteed that your crypto purchases will always grow in value? Of course not. But like the stock market, there are patterns.
Prices go down, and then they go back up. You've just got to know when to hold on, and when it's time to spend. Buying and selling your cryptocurrency for fiat is not the only way you can go. Why not pay a business that accepts Bitcoin?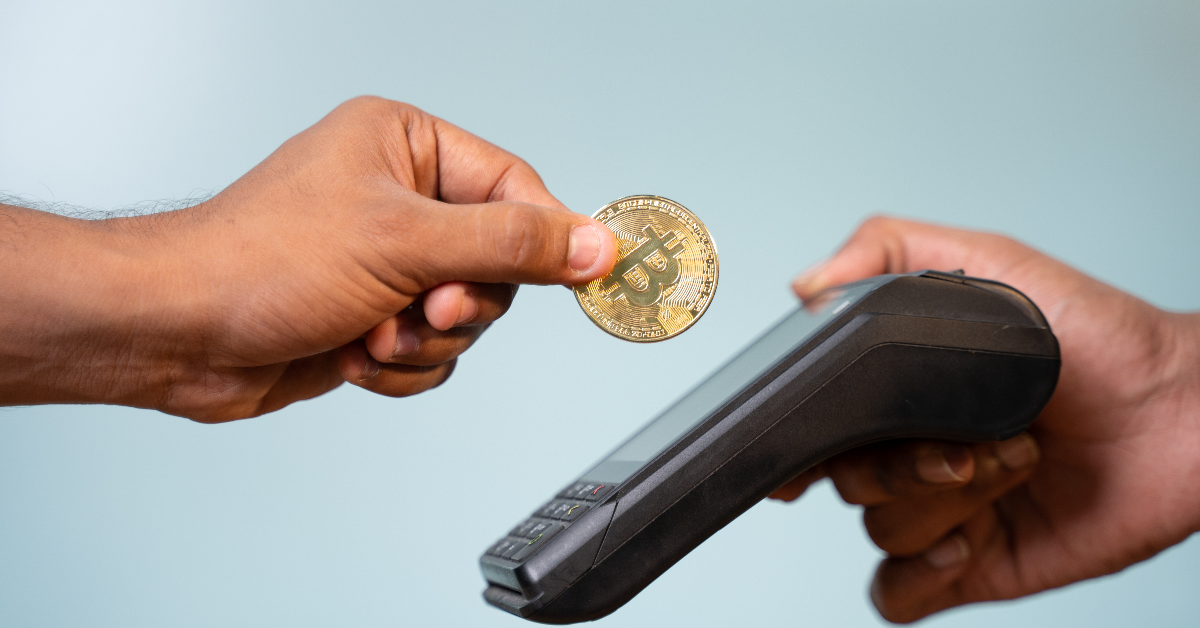 You're in control.
One of the main advantages of cryptocurrency is that you can decide just how much autonomy you want. Most cryptocurrency transactions are done on a peer-to-peer basis. So, no third party can step in and mess with your funds.
You also don't need to worry about the fees coming out of your wallet each month. Most wallet providers simply charge a small fee for transactions, and nothing to hold your funds. Having a Bitcoin wallet isn't all that complicated after all.
We've been conditioned to search the fine print for things like account maintenance, and minimum balances. So, imagine a world where your money actually works for you. This is all possible because cryptocurrency isn't powered by any single corporation. It's powered by its network of users.
It's just easier.
From fees to transaction speed, cryptocurrency is more efficient in nearly every way. For starters, you can send your funds anywhere in the world, instantly. And to top it off, you'll pay a fraction of what you would with a regular international transfer.
Also, remember the last time you signed up for a new bank account? It's not exactly a fun process. Companies will ask a ton of intrusive questions, and there's nothing you can do about it. It's the cost of entry.
However, the kicker is that after jumping through all of the hoops, they might still reject you. That's just the way it's always worked….until now.
Cryptocurrency gives us a more inclusive financial option that benefits everyone. Not just those at the top.
Like every disruptive business model, there will be some opposition. Tradition doesn't fall by the wayside without a fight. However, it can only delay progress for so long. Cryptocurrency just makes sense, and people now realize that.
So, how do you buy crypto?
Well, in order to pay with crypto, you've got to have some. If you're a newcomer to the crypto scene, you'll quickly realize how many options you have. Our CEO, Clayton Moore, recently talked about what to look out for in a crypto exchange.
To quickly summarize, you'll want to pay close attention to a couple of things. We're talking about the purchasing methods offered, the cost to trade, and new features on the horizon. With NetCents, it's easy to sign up for a Personal Account and buy cryptocurrency with a credit card.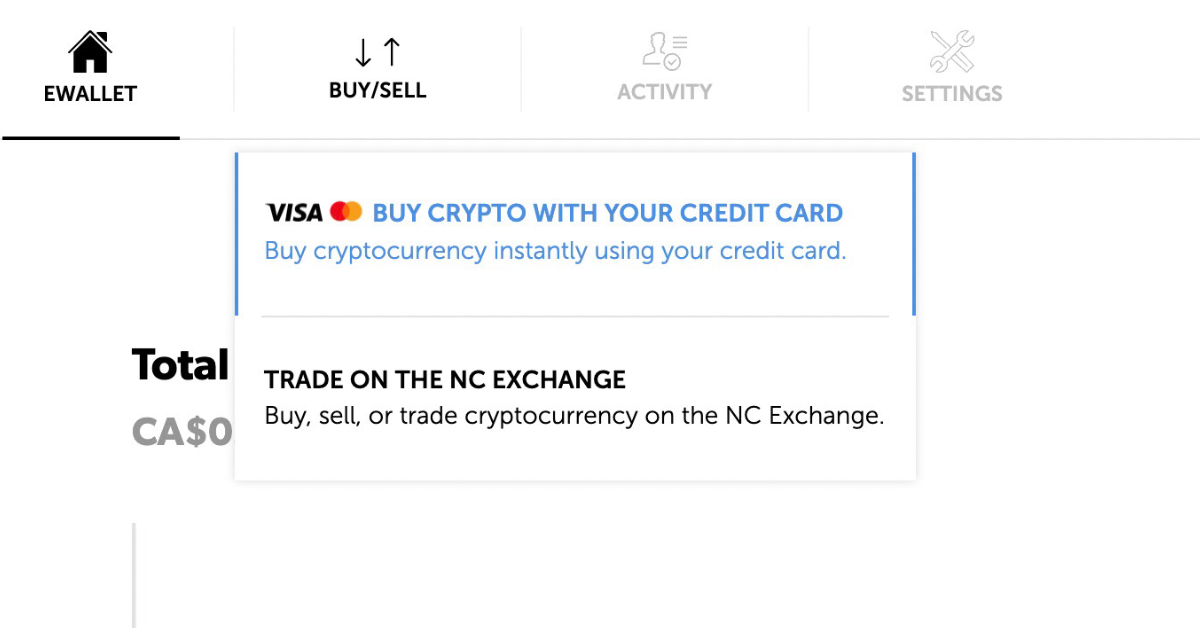 Buying Bitcoin is as simple as entering what currency you want, and how much you want to purchase. Right away, you'll see the exchange rate, and how much you'll receive.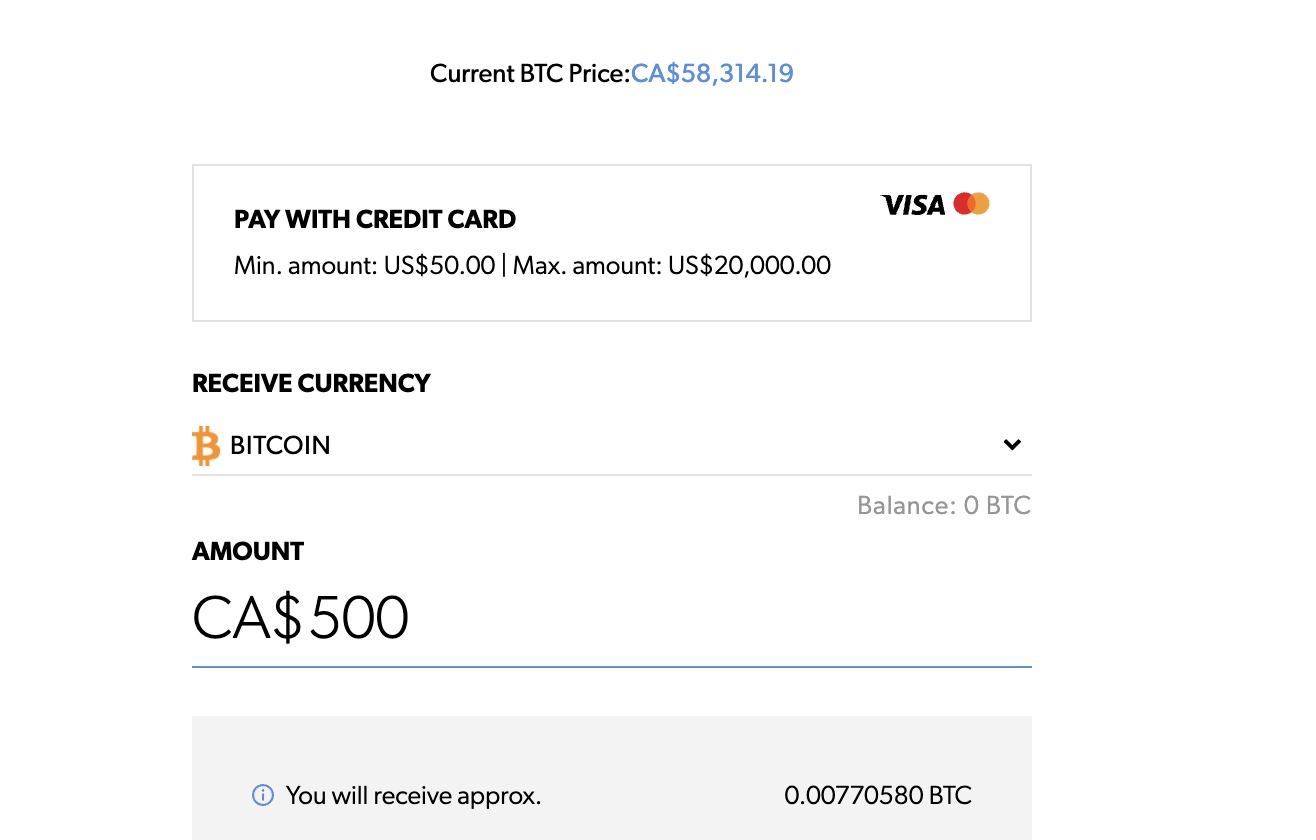 Then once your account is loaded, you can effortlessly trade one cryptocurrency for another. Or trade it back to your local currency. Easy!
How do you pay with Bitcoin online?
With your first crypto account ready to go, it's time to make your first purchase with cryptocurrency! These days, many businesses advertise their cryptocurrency acceptance on their website and social media. At the checkout, you'll typically see a button to pay with cryptocurrency. Here's an example from our friends at Invinity.
The first part of your checkout experience will be exactly what you're used to. Simply find what you're looking for and add it to your cart.
When you're ready to go, you'll see a cryptocurrency payment option.

On the next page, you'll see the price in your local currency. Here's when you'll get to choose the cryptocurrency that you'd like to pay with.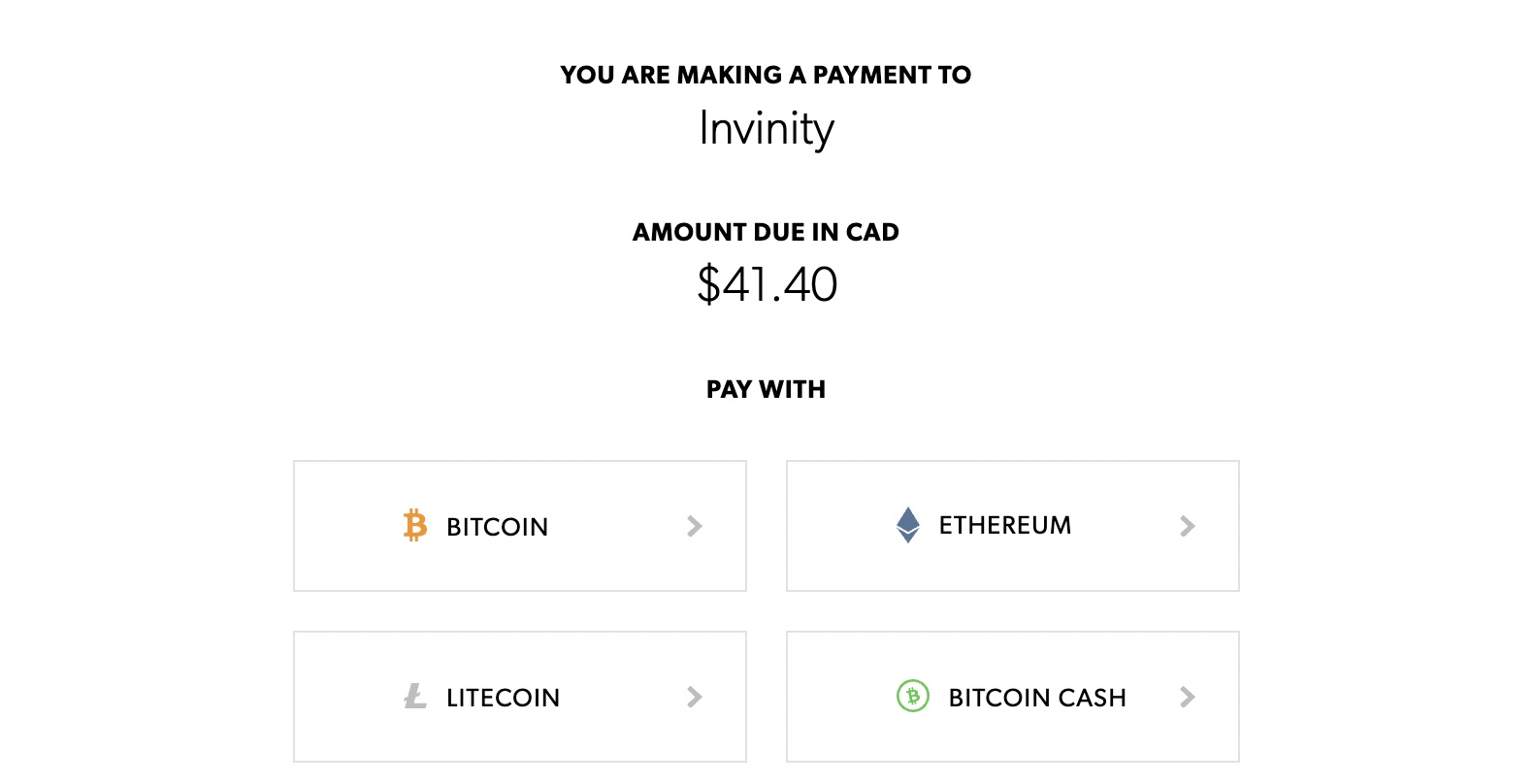 For this example, we'll pay with Bitcoin. Right away you'll see how much Bitcoin you need to send, and the crypto address to send it to. In your NetCents wallet, the transaction would look a little something like this: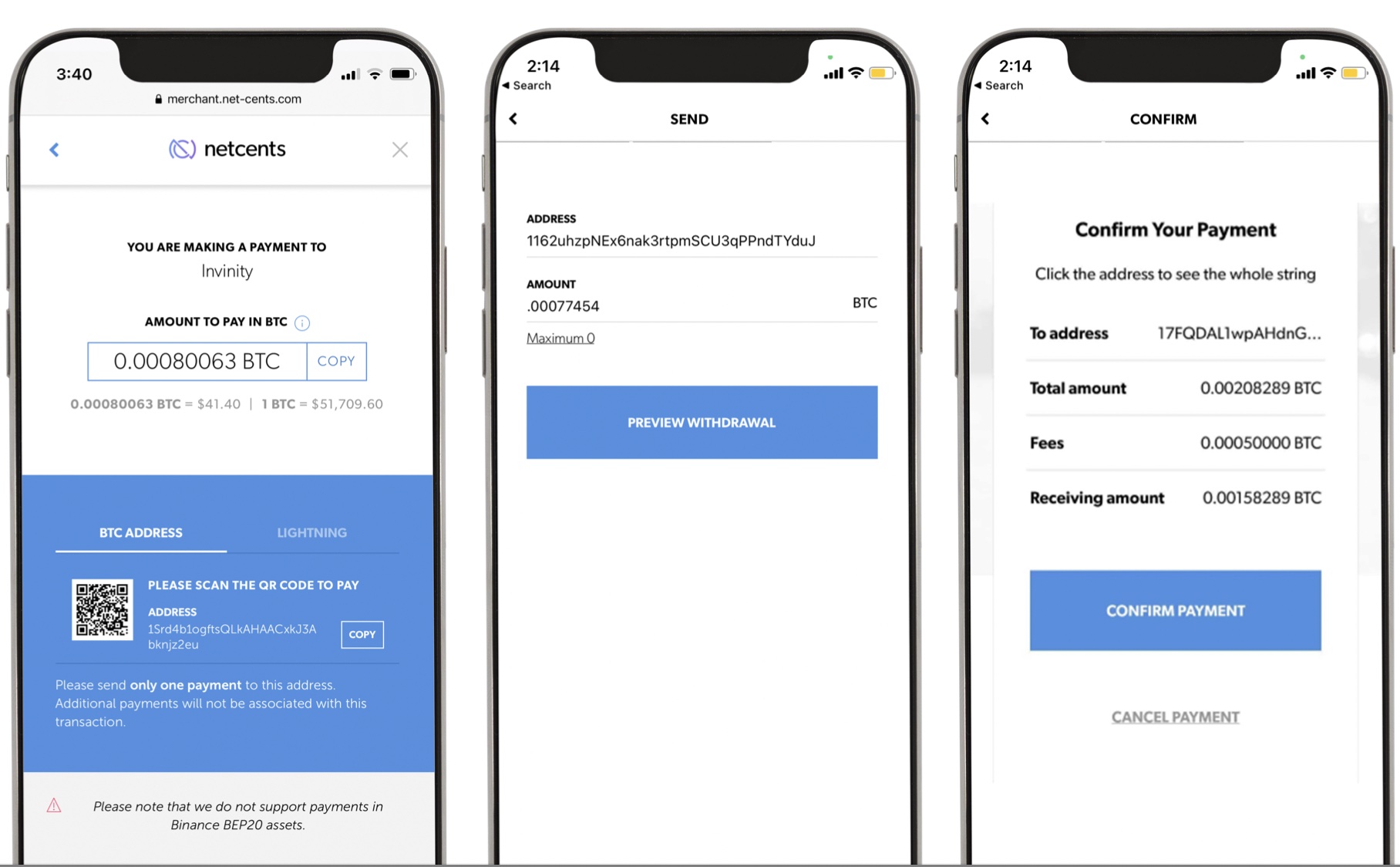 With cryptocurrency, all transactions are carried out with the help of unique wallet addresses. So, as long as you send your funds to the address listed on the checkout page, you'll be golden.
Most wallets will automatically pick up the QR code listed, and populate the details in your cryptocurrency app. Even though the example above shows what a transaction would look like in the NetCents Cryptocurrency Wallet, you have other options.
When paying a NetCents merchant, you can send funds from any crypto wallet. For your convenience, the NetCents app is available on iOS and Android.
When completing your transaction, there's just one other thing to consider. You'll need to include a reasonable mining fee. Since cryptocurrency is decentralized, mining fees are the power behind your payment. The more you include, the faster your transaction will finalize on the Bitcoin network. Most wallet apps will automatically suggest an appropriate mining fee.
Have any other questions about buying crypto with a credit card, or paying with cryptocurrency? Let us know in the comments!

---