Total cryptocurrency market cap hits $1.13 trillion
On February 4, the combined value of all cryptocurrencies broke a new record. Moreover, the cryptocurrency market cap is quickly narrowing in on the total market cap of silver.
The last all-time high was reached just a month ago. Now, the current market is seeing massive growth from its top two assets. For instance, Ethereum had a record-breaking performance this week. It hit over $1,600 for the first time.

Elon Musk believes that Bitcoin is on the verge of mass adoption
Once again, Elon Musk has publicly endorsed Bitcoin. In an interview following his latest #bitcoin tweet , Musk made new predictions about Bitcoin's growth. During his debut on the invitation-only app Clubhouse, he made a number of noteworthy comments.
January 31, 2021
"I am a supporter of bitcoin. Bitcoin is on the verge of getting broad acceptance by conventional finance people."

"I do at this point think bitcoin is a good thing,"

Elon Musk, Clubhouse live stream
Dan Tapiero launches $200 million fund to invest in crypto start-ups
On Tuesday, Dan Tapiero, a long time Bitcoin advocate, filed to launch a new fund with SEC.
Tapiero's filing comes with a rush of other institutional interest in building the cryptocurrency industry.
Furthermore, Tapiero has an impressive track record. His real estate fund became one of the largest landholders in the United States. Notably, the fund has accumulated $450 million in assets in just seven years.
10T launches!

Thanks to everyone who was a part of the process.

Happy to bring a new investor class to the space.

Building of the digital asset ecosystem (DAE) in its infancy.#Bitcoin at its root. Opportunity everywhere.https://t.co/jIsHkKAeYU https://t.co/eHXpGy8sOO

— Dan Tapiero (@DTAPCAP) February 4, 2021
Sino-Global Shipping announces its plans to start mining crypto
Shares of Sino-Global Shipping (SINO) skyrocketed after the international shipping company announced its plans to start mining cryptocurrency. While the company also plans to continue its core shipping business, it will now expand into Bitcoin mining. 
"We believe that Sino-Global is well positioned to continue growing its core business while expanding to Bitcoin mining operations"

Lei Cao, CEO of Sino-Global Shipping
The move into cryptocurrency mining coincides with rising mining revenue and Bitcoin's recent gains.
Pro Bitcoin Senator Lummis appointed to banking committee
Senator Cynthia Lummis has been appointed to the US Senate Banking Committee. Importantly, the Banking Committee is the Senate's front line for financial legislation. For example, the committee has hosted hearings with Facebook over the Libra stablecoin. More recently, they also discussed the development of a digital dollar.
In a press announcement, Lummis proclaimed her intention to use her appointment to advance digital asset legislation.
"Wyoming has been leading the way on financial innovation over the last several years. Through my role on the Banking Committee, I hope to shine a light on many of these pioneering efforts and work with federal regulators to ensure that regulation of digital assets are structured to encourage innovation, instead of stifling it."
While other representatives have been interested in cryptocurrencies, Lummis is the first Senator to publicly engage with the industry.
LL Cool J starts investing in crypto start-ups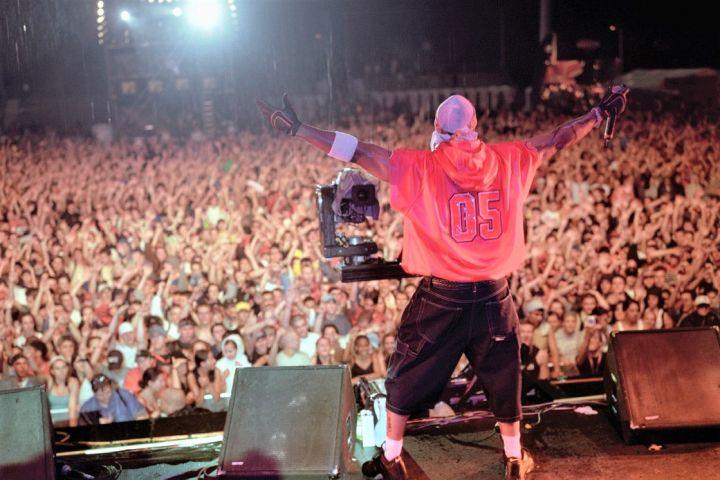 Rapper and entrepreneur LL Cool J is part of a group backing North Island Ventures' newly revealed $72 million VC fund.
Allegedly, the new VC fund has been quietly making investments in crypto projects since last year.
The founders believe that cryptocurrency has many potential capabilities. So, entrepreneurs can leverage to create applications that didn't previously exist.
Furthermore, Travis Scher, one of the co-founders, said that more celebrities are getting involved with cryptocurrency during this bull run. However, this time they're taking a more measured approach.
"I would say that pitching LL Cool J about our fund was a surreal experience. I think people across a variety of industries, including entertainment, are curious about what opportunities this technology presents for them."

Travis Scher, co-founder of of North Island Ventures
---
That's the end of this week's recap. If you want to learn more about cryptocurrency with NetCents, make sure to subscribe to our blog below! If you see an interesting story that you think we should feature, send us a message on Facebook, Twitter, or Instagram.
Did you miss last week's news? Read it here!
Subscribe to Our Blog
Stay up to date with the latest Crypto Content.